George is leaving! :(
Bedtime Stories
September's looming…
It's been a lovely summer hasn't it? We hope you've all managed to take a little break from your normal routines for a few days and allowed yourself some time to unwind and enjoy the sun with your families! I think generally, we've done quite well out of the weather so far don't you? This is of course, mathematically calculated by the amount of nights I've either not been able to sleep or had my hair/outfit ruined by copious amount of sweat which always = a truly successful British summer. We were graced with the annual front cover of the Sun featuring an crowded Bournemouth beach as we stripped off our clothes to try our very best to finish August with legs slightly less pale than Count Dracula and failing by actually ending up looking like Patrick from Spongebob. We've managed to exceed exotic countries' temperatures and somehow managed to melt tarmac too… I'm not convinced either but it was in the Daily Mail,  so it must be true.
But, as the inspirational Nelly Fertado once said 'Why do all good things come to an end?', and this rings true for us all once the end of August begins to creep up -The light evenings, barbecues and freckles must slowly fade away as a mere memory, and we must accept that before we know it the Xfactor will soon be back on our screens…
September sees the start of a new school year for the children, and the Christmas count down for everyone else! So, as I know many of you may be in denial about what beckons in the next few weeks, we've decided to put a little list together of things to think about when your little one goes back to school! So, put your Havianas on, take a dip in the paddling pool and knock up a jug of Pimms for the last few times and let us do all of the hard work…
New Uniform
It's time to get the stiff new uniform bought… Remember to buy it at least 3 sizes too big – they'll grow into it never one day!
Stationary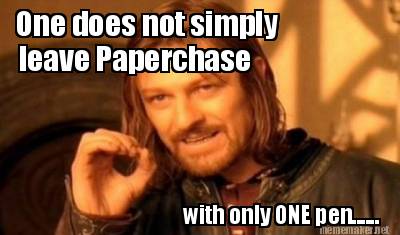 No school year is complete without some new stationary. It's a win win-  your little one gets some funky new pens and you have an excuse to spend hours getting lost in Paperchase.
School Shoes
It's the dreaded trip that sees the age old parent-child battle between practicality and longevity and just looking cool. You simply can't have all three, so be prepared for tears.
Lunch Box
Do you need any more persuasion than these from TUMTUM?
School Coat
We know how quickly children grow, and how important it is to be warm as you tackle those walks to school in the rain, hail, snow, thunder and lightening. Royal Britannia.
Revision
Forget the kids exams, you need to ready yourself for those homework questions that they'll soon be bringing home!
Alarm Clock.
We don't imagine you've been lying in much this summer, but the mornings of not having to be up for anything but Ceebeebies are no more….
Happy nearly September everyone!
x
Oh I do like to be beside the British seaside!
Fun Outdoor Games To Play With Children
Keepsakes
Celebrity spots!
Fun in the Sun!
Getting to know you, getting to know all about you
Here come the summer holidays…
Keep your kids cool!
The Day Of the Dads
Lisa's Pregnancy Story…
Swim Season is Here!
Money Money Money
Let's Talk Maternity Wear
It's a Princess!
Reading and Relaxation!
Here Comes the Sun!
The bumps, the myths the legends
Fears, Phobias and E.T
Harrogate Nursery Fair Fun!
Have a Blooming Lovely Baby Shower!
Have An Alternative Easter!
London Survival Guide
The Bucket List
Mum's the Word!
5 years and counting!
50 Shades of Valentines Day…
Lisa's News…
Secret Spoilers…
When I Grow Up…
Keeping Up With the Resolutions
New Year, New Office, New Cake Shops!
2014.
bump Bake Off!
Christmas Traditions!
The best presents in the world…
Champions, Chickens and Champagne!
All I want for Christmas is…
Christmas Craziness
It's the most wonderful time of the year!
The Gift of Giving With the #FrugiFamily
Sonny Angel Ladurée Pâtisserie Collection #BigReveal
Naughty Little Bumps
One For the Mums!
Rants and Raves of the Bump Team- how we feel about the maternal and marital news this month…
Pregnancy Preperation
Let's Hear it For The Boys!
Those were the days…
Don't Panic, We'll Help You Go Organic!
A Crafty, Colouring, Calafant Filled Day!
Life's a Beach!
Robin Williams.
Toys 'R' Royal!
A Royal Spectacular!
Family at the Festival- The Fundamentals
bumpPR blog take over #6 Kirsty and Clara
bumpPR blog takeover part #5
bumpPR blog takeover part #4 Kelly
bumpPR blog take over part #3 Jennie
bumpPR blog take over part#2 Danni
bumpPR blogger take over part #1
Simplify Family Life with Doona
Six of the Best Outdoor Toys!
Five of the best ways to celebrate music with your little ones!
The Celeb Baby Boom!
Introducing Stomp v2 All in 1 – Big Impact, Ickle Price
The Mumdrum #52Memory Challenge, a la Team Bump
Face Behind the Brand: The Little Green Sheep
Gifts Beyond the Easter Egg
#bumpdaily
Creating your own Wedding Creche!
A Roaring Good Play Time!
The Baby Show 2014!
Getting crafty with Asobi
I'm a little smarTriker blog challenge!
Laura's First Month!
Keeping Fit with Popdance!
Baby Gifts for £20 or less!
Starting afresh with a new reward system!
New Year, New Choices!
New Year Resolutions
A Busy Year for bumpPR!
The Snowman Christmas Card #howdoyoudrawyours
Five Fabulous Christmas Gifts For Kids!
Coming Soon…Snowmen! #howdoyoudrawyours
Five Ways to Keep Colds & Flu At Bay!
Milkysnugz, Drinks with a Hug!
Skibz Gets the Spooks!
The Slow Toy Awards 2013 at Harrods, London
Seven Splendid Christening Gifts
Newborn Essentials – Saviours Part Two
Newborn Essentials – Saviours Part One
Six Style Savers for Stylish Mums!
From Nappy to Toilet – The Five Simple Steps for Potty Training Bliss
Silver Sense support families every step of the way!
From breast to table: A feeding guide for your family
Back to School – the first offical blog trail!
Introducing the Great bump bake off!
Fun in the sun – seven simple solutions!
Tern-ing into a mother
Bumping inter PR
The breast essentials for a new mum!
Doing it for the Dads! Five firm favourites for your fella!
A Guide to Organising a Baby Shower
It's a shark, it's a whale, it's a SwimFin!
The joys of a Push Present!
Team bump visit The Baby Show!
Celeb watch!
Happy Valentine's Day!!!
National Storytelling Week
On babywearing….
Merry Christmas!
Being Part of the Slow Toy Awards
#makeapledge
Eat, work, eat
Bumps, Babies, Bibs and Me
16 Golds and counting!
Life really is a beach